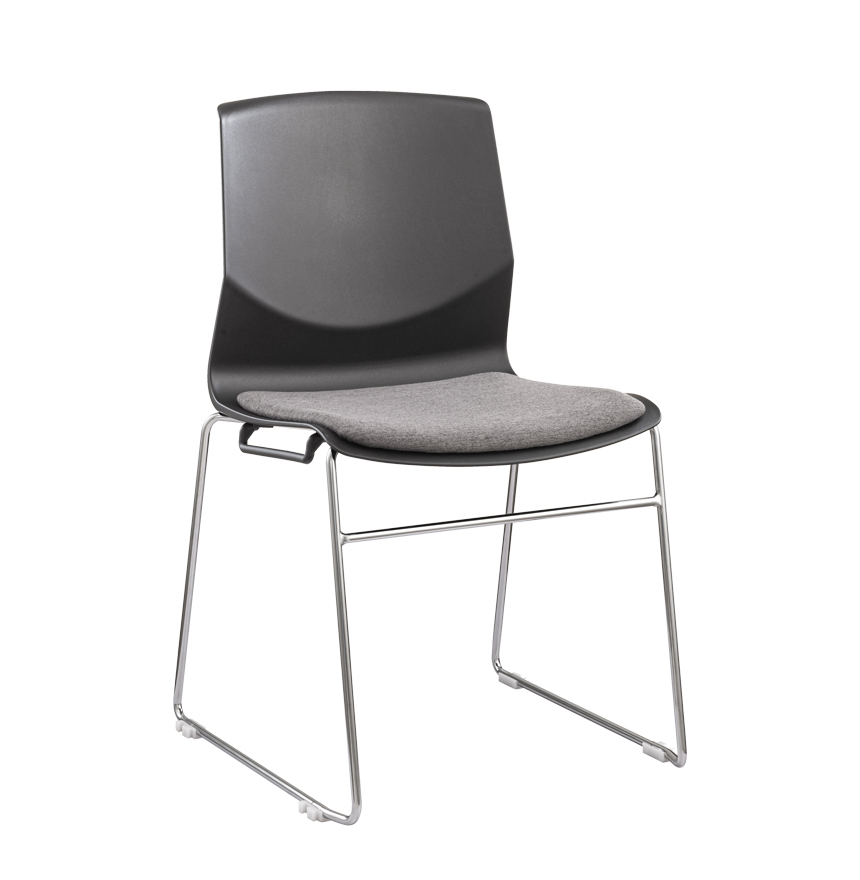 Nova Chair
Sled-Leg Stacking Chair
Sleek, versatile and timeless.
Combining durability, comfort, and contemporary style, the Nova stackable conference chair is a must-have for outfitting modern school classrooms, office spaces, or convention venues.
Crafted with rounded clean lines and ergonomic comfort in mind, the Nova is highly durable and comfortable for extended periods of use. The chrome-finish sled-legs compliment the Nova's range of contemporary color and fabric options, allowing you to create a cohesive look that matches your space's styling and color schemes.
Choose from a variety of customisable fabric and seat shell plastic color options, with the added choice of padded upholstered seats.
The Nova's non-padded option is ideal for messy environments such as cafes and schools, offering easy wipe-down and resistance to stains and general wear and tear.
The Nova's lightweight design and stacking ability make for easy transport and storage, ideal for functional and multi-use spaces. The soft feet caps protect hard floors and feature an integrated linking design, allowing you to create seamless, straight, and stable rows of seating.
Take a look at our range of color options below and contact us for pricing and further details. With the Nova you can create a comfortable, stylish, and functional seating solution that lasts.
Nova Chair Trolley is available for purpose-built storage.
Material

Fibreglass-reinforced Polypropylene, Fabric

Dimensions

Height: 84 cm

Width: 46 cm

Depth: 53 cm

Seat Height: 44 cm

Stacking

50 with trolley

Warranty

5 year commercial warranty